Private residence in Saint Petersburg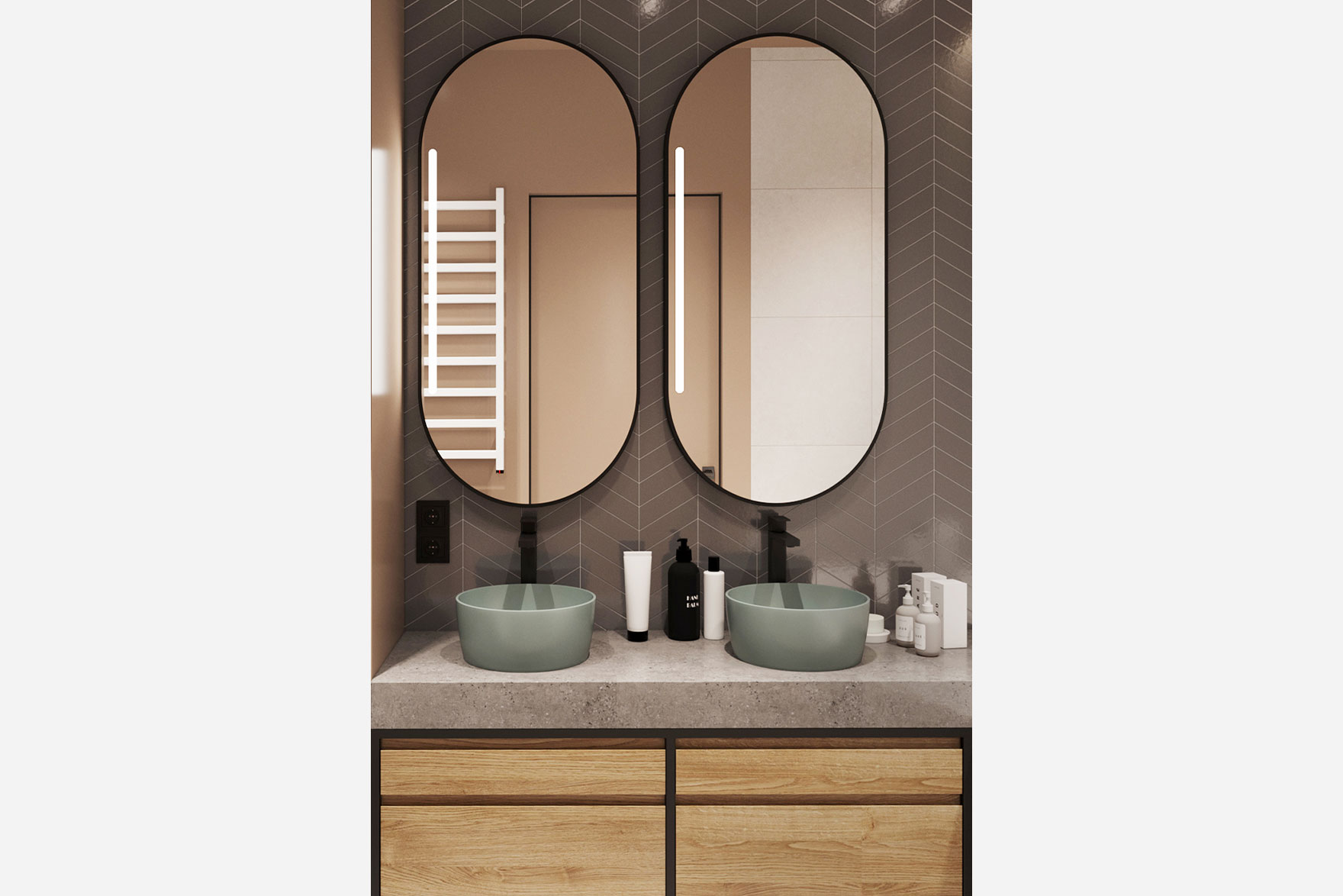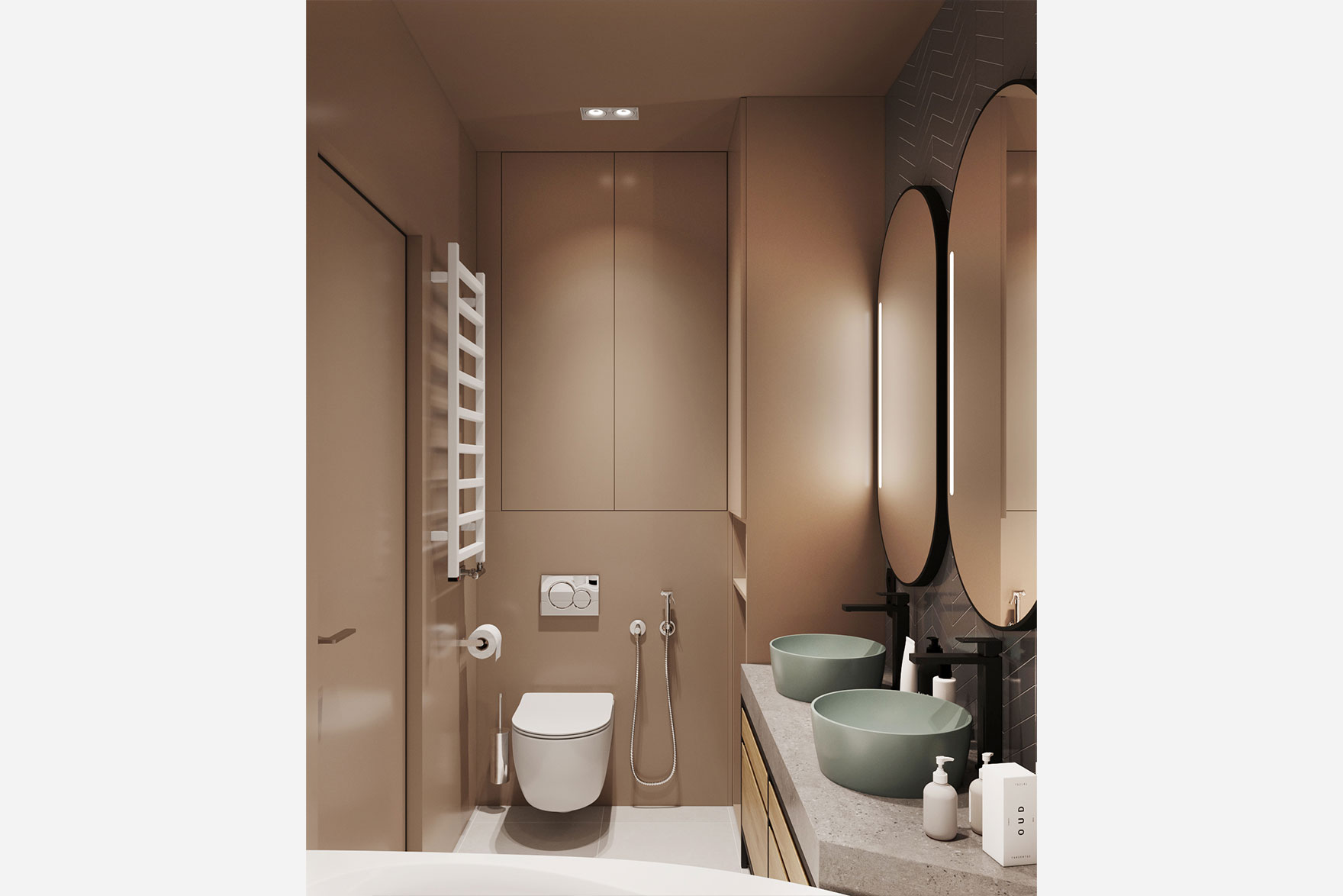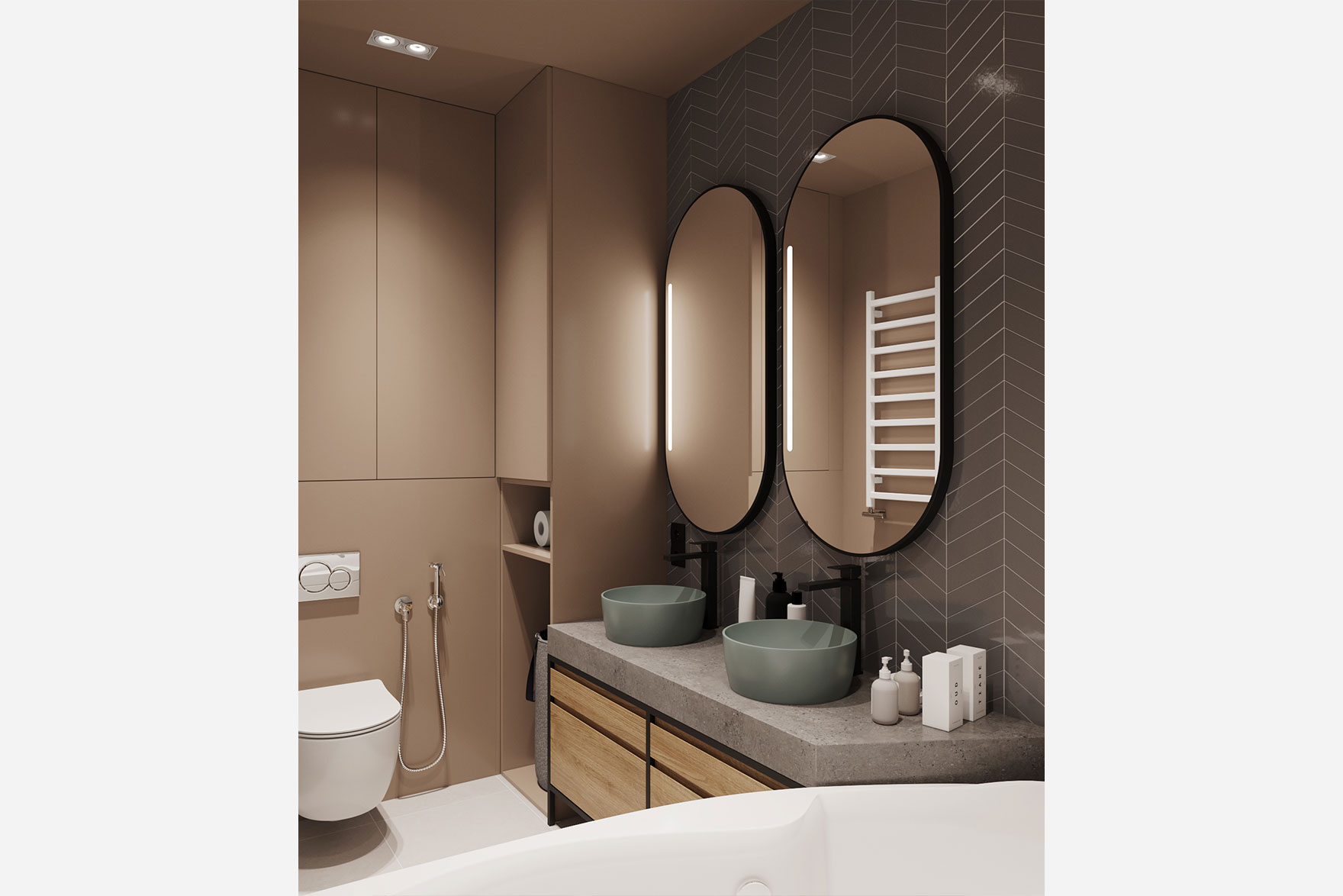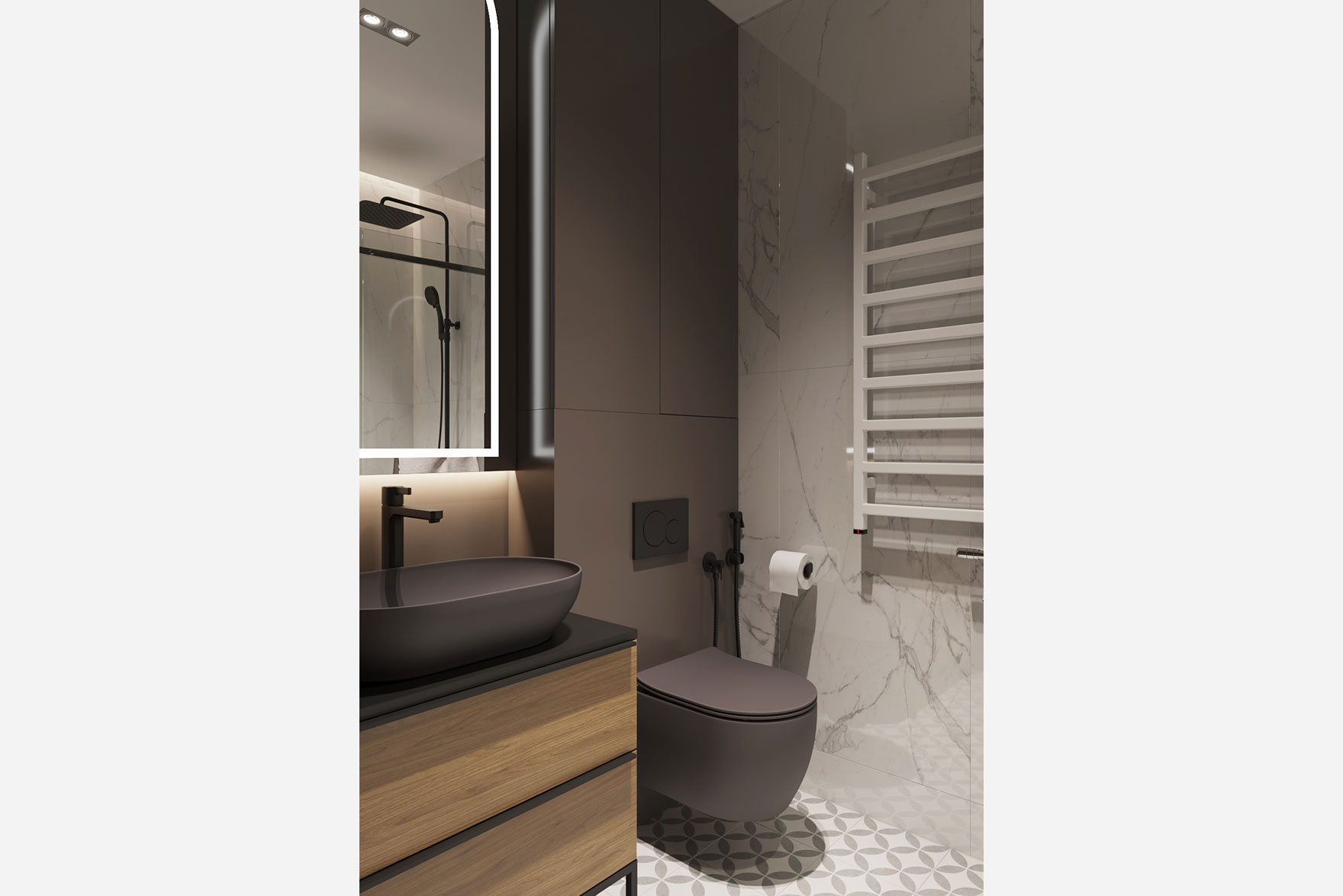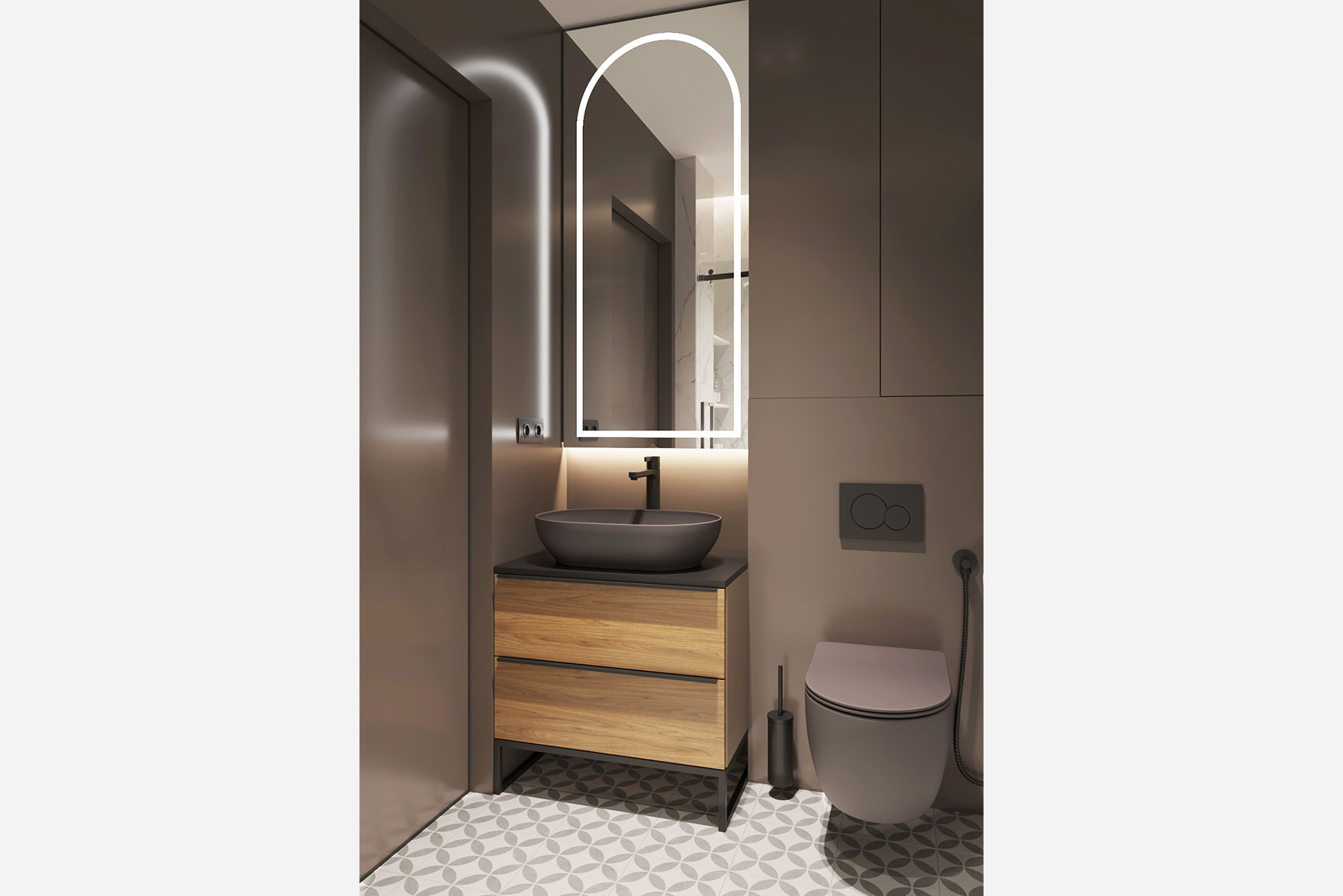 GSI Ceramica partnered with designer Olga Mudryakova to fit out the bathrooms in a residence in St Petersburg.
"It's a design project of a three-room apartment in Legenda Residential Complex in St. Petersburg for a young family with a little boy and girl. Work on the project was difficult, but incredibly interesting. The client knew exactly how she wanted to arrange her house and we caught her mood. As a result of our collaboration, an eclectic, complex in color combinations, interior was born" (Olga Mudryakova).
The project included the collection Color Elements in the shade of Ghiac-cio which in this setting appears like a brilliant gem, a perfect combination between decisive innovation and a trendy color without compromising on elegance.
The shade Bistro was chosen for the second bathroom.
Soot is the source of this brown organic pigment traditionally known to painters as the "color of shadows" because of the infinite nuances of shade it can give to a work. In the same way the evocative Bistro finishing is especially suited for creating a distinctive and original atmosphere.
The bathroom was outfitted with the following products from the Color Elements collection:
Ghiaccio Washbasin ø40
Bistro Washbasin 60×42
Free standing Wc 55×36/F Bistro
Wc with Swirlflush® flushing system and DualGlaze+