GSI Ceramica's H2 ceramic shower trays are the answer to the widely felt need for shower trays with reduced thickness and a truly minimal design. The H2 collection allows you to create elegant and refined bathrooms thanks to the possibility of cutting the shower tray to any size, if necessary even where the tray will be laid.
Thanks to the wide range of H2 shower tray sizes and finishes, you can make your bathroom unique by choosing customized and top quality products. In this way you can furnish your home with great thought, and in such a way as to reflect your character and style.
Bespoke ceramic shower tray
Customize H2 depending on your needs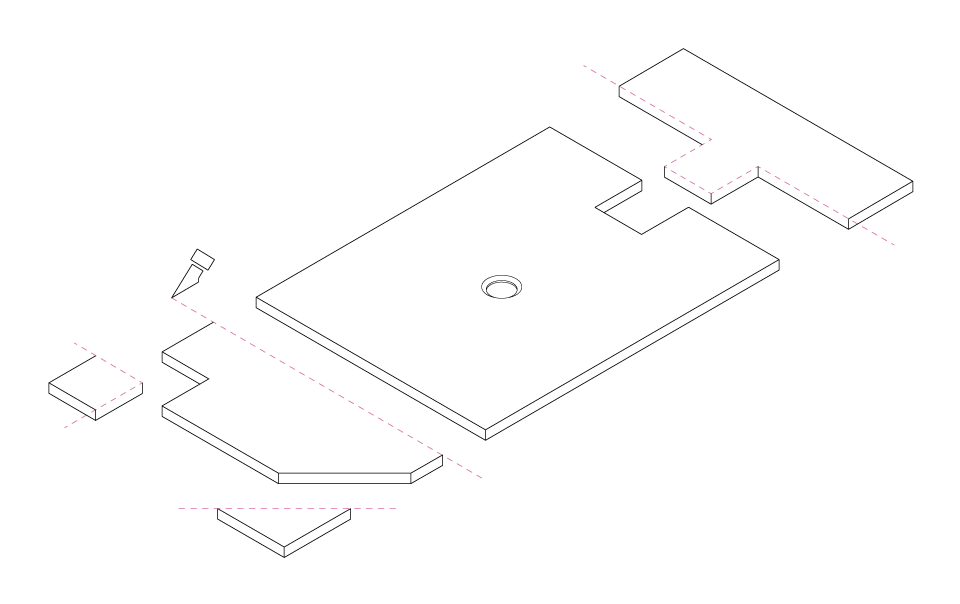 All H2 ceramic shower trays can be customized. It is even possible to make cuts directly when installing the tray to straighten lopsided edges or create specific shapes.
H2 lends itself to different interpretations of bathroom space thanks to its versatility, minimalist design and availability of special matte finishes.